#LIFETIME ACTIVATION
✔Delivered In email ! this is electronic software You will get the software. you purchased immediately after payment
A complete music recording studio. Record an unlimited number of audio and virtual instrument tracks, edit, crop, and crossfade sounds effortlessly, add tons of effects and automation, and mix and master your project to WAV, MP3, and other formats.
Minimum System Requirements:
Operating System: Windows 10, Windows 8.1, Windows 8, Windows 7
Processor: 32-bit and 64-bit
Memory: 8 GB
Storage: 8 GB available space
ACOUSTICA MIXCRAFT 9 PRO STUDIO INCLUDES:
Mixcraft 9 core DAW platform
Natively Integrated Melodyne
Audio to MIDI Conversion
24 virtual instruments
66 effects and processors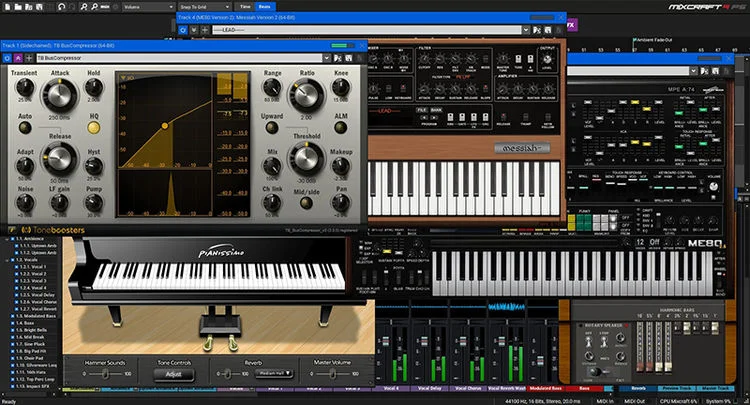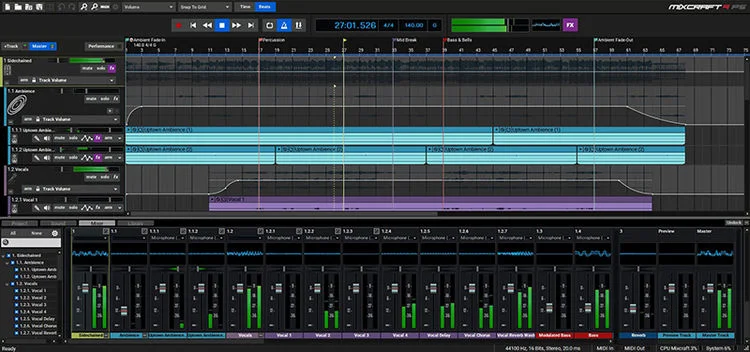 WORKFLOW MAGIC KEEPS YOU IN THE MIX
Mixcraft 9 continues Acoustica's reputation for making recording, editing, and mixing super easy. For starters, the user interface is wide open, with clear visuals and panels you can move and arrange to best suit your workflow. Routine audio and manipulating clips are a piece of cake, and nuts-and-bolts functions such as routing signal and managing your project are simple. Even advanced features like pitch shifting and time stretching are right at your fingertips. And with extensive support for VST plug-ins, audio interfaces, and controllers, Mixcraft 9 doesn't come up short in any department.
ALL-BASES-COVERED DAW
Unlimited audio and instrument tracks? Check! Comprehensive audio editing tools? Mixcraft 9 has 'em! Add dozens of effects and processing plug-ins, a collection of virtual instruments, and you're set. MIDI scoring and edition is straightforward with an intuitive piano roll editor, notation editor, and step editor, depending on your style. Combine those with Mixcraft 9's flexible automation tools, and you can make virtual instruments sing and turn your mixes into masterpieces.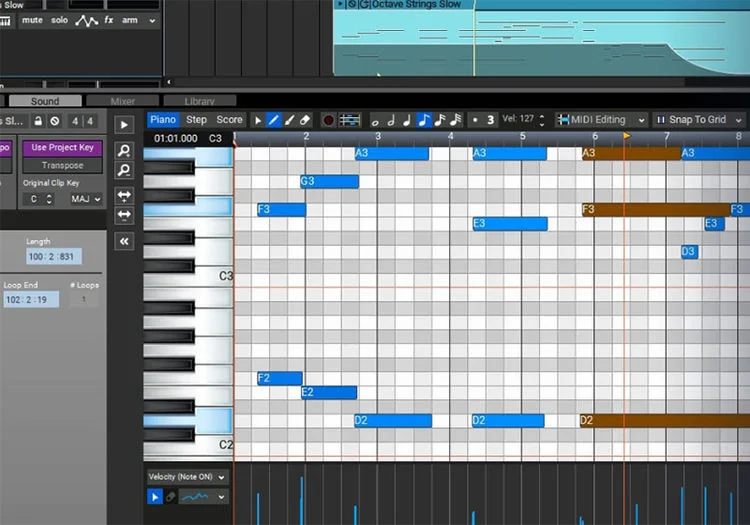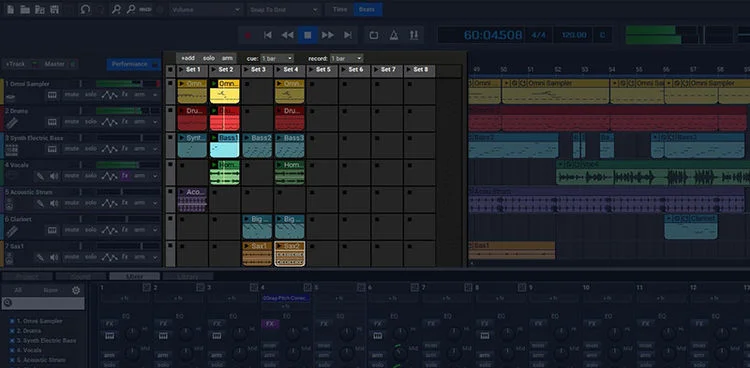 LINEAR AND NON-LINEAR WORKFLOWS
One of the things that goes overlooked about Mixcraft is its loop-based workflow option. That's right — in addition to the regular linear tape-machine-style recording you'll get from any DAW, you also get a grid-based system for playing with clips and loops freely to craft arrangements. In fact, the Performance Panel makes it convenient to use this function live, so you can integrate Mixcraft 9 into your live rig. It even works with the Novation Launchpad and other pad controllers. And to make sure you have plenty of content to play with, Acoustica also includes a massive library of over 7,500 professionally curated loops.
DESIGNED FOR MODERN WORKFLOWS AND VIDEO
There are a number of less glamorous but equally important aspects of every modern DAW that you don't really notice unless they aren't there. Rest assured, Acoustica Mixcraft 9 covers all the bases. For starters, routing signal in Mixcraft 9 is super simple, and with nested submixes, track grouping, sidechaining, and more, setting up your system to fit your flow is far from difficult. That includes video workflows. In fact, you can edit, crop, and crossfade video clips in Mixcraft 9, including adding transitions, titles, and scrolling text. And you can even export complete video projects in web-friendly formats.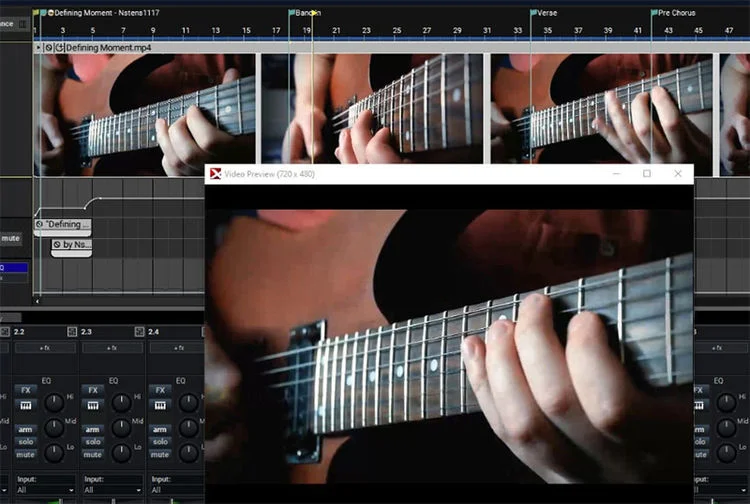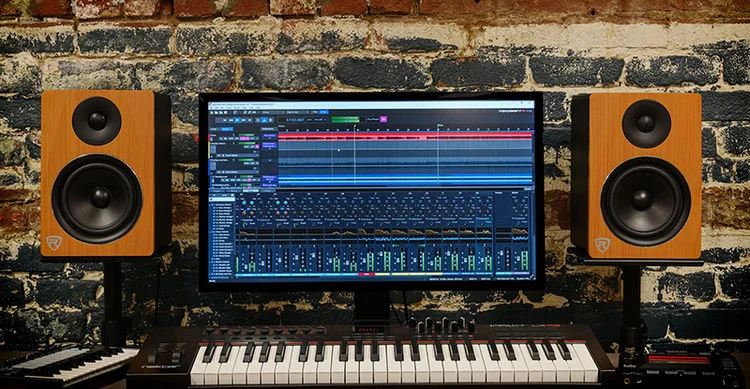 WHY GO WITH MIXCRAFT PRO STUDIO?
Whichever version of Mixcraft 9, you're getting an amazing deal. Mixcraft 9 Pro Studio kicks up the value with Audio to MIDI conversion and over $1,300 worth of additional plug-ins, including products from iZotope, ToneBoosters, G-Sonique, Applied Acoustics, and more. Here are some of the major highlights.
INTEGRATED MELODYNE ESSENTIALS
Beyond simply including the plug-in, Mixcraft 9 Pro Studio fully incorporates Melodyne Essentials audio tuning right into the workflow. That means you get the powerful editing and sound quality Melodyne is famous for, only fully integrated into each track.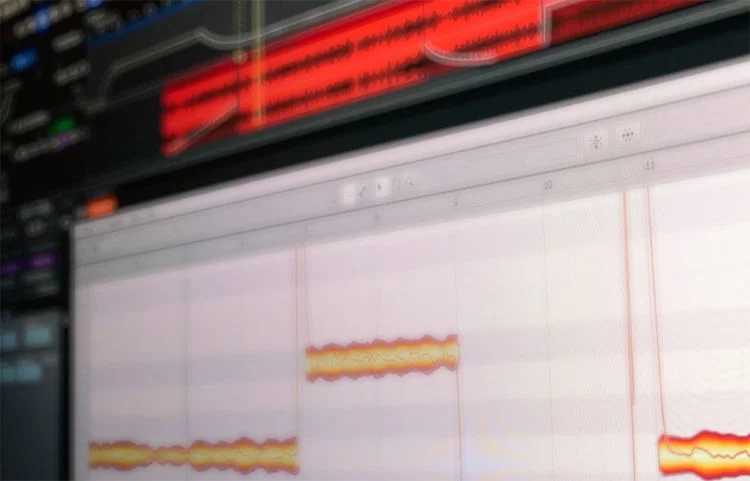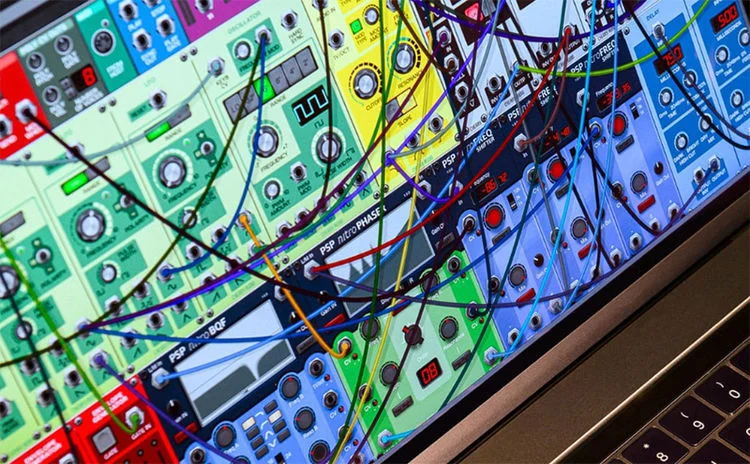 VOLTAGE MODULAR IGNITE
Interested in Eurorack modular synthesis but just don't have the cash? Cherry Audio's Voltage Modular Ignite is a complete Eurorack modular environment. It comes with 45 must-have modules, hundreds of presets, and infinite sound creation potential. Best of all, it's included in Mixcraft 9 Pro Studio.
PIANISSIMO GRAND PIANO
When you need a grand piano, ordinary, run-of-the-mill virtual instruments just won't do. Included in Mixcraft 9 Pro Studio, Pianissimo Grand Piano has been heralded as a responsive instrument with warm and clear sound. It plays well, it sounds great, and it's super fun to use.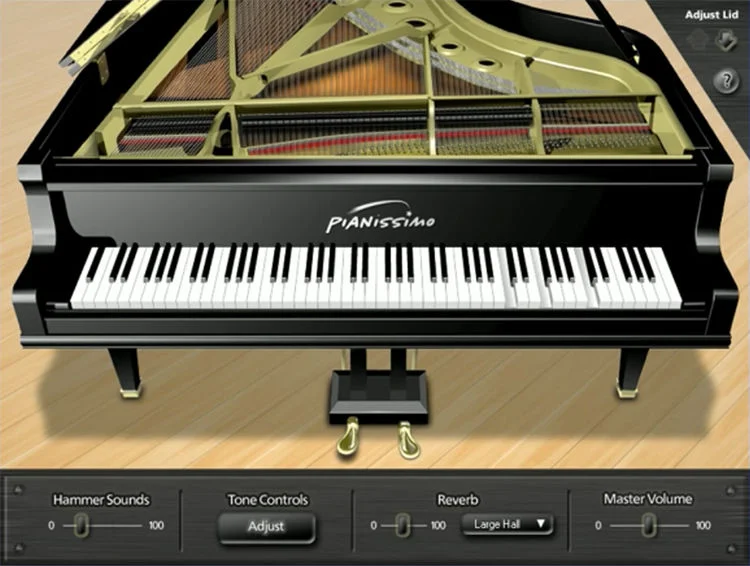 MIXCRAFT 9 DAW SOFTWARE FEATURES:
Fully loaded DAW software with professional functions
Record, produce, and compose on unlimited tracks
Advanced routing and UI customizations let you establish your workflow
Includes a massive library of effects, processing, and instrument plug-ins
Performance Panel provides a nonlinear loop-based workflow
Bundled with over 7,500 professionally curated loops
Get more loops with built-in Freesound.org browsing and import
Sequence with powerful piano roll, notation, and step editors
View and edit multiple parameters simultaneously with lane and clip-based automation
Master tempo track offers flexible tempo changes
Full suite of mastering tools (analyzer, oscilloscope, and processors) onboard
Edit, crop, and crossfade video with transitions, text, title, and more
Export videos in a variety of web-friendly formats
Handles most standard audio formats
ONLY IN MIXCRAFT 9 PRO STUDIO
EIGHT MORE INSTRUMENTS:
Acoustica Pianissimo Virtual Grand Piano
Glass Viper
Kastelheimer Veldberg XD
ME80 Version 1
ME80 Version 2
Memorymoon Vintage Analog Synthesizer
Omni Sampler 8 Out
Voltage Modular Ignite
THIRTY MORE EFFECTS AND PROCESSORS:
Acoustica 31 Band EQ
Acoustica Pro Studio Reverb
Dubmaster Liquid Delay
Dubshox Multiband Distortion
FAT+
Fusion Field Convolution Reverb
FSQ1964 Transient Vitaliser
GSXL4070 Vintage Parametric EQ
iZotope Mastering Essentials
Melodyne Essentials (integrated)
Mid-Side Envelope Follower+
Mid-Side Harmonic Vitaliser+
Mid-Side Stereophase Filter+
POD4500 Particle Delay
PSEQ-1 Vacuum Tube Passive EQ
Studio Devil Virtual Bass Amp
TB DitherNEW
TB Ferox Tape Emulator
TB FlXNEW
TB FlX4NEW
TB Gate
TB TimeMachine Bit Crusher
Treblecream
TRW-1 Vacuum Tube Triode Warmer
Twisthead VS-206 Preamp
VBE-1 Vacuum Tube Bass Enhancer
VTC-1 Vacuum Tube Compressor
VTD-42 Psychedelic Delay
XBass 4000L Bass Enhancer
Zener Limiter LM-2Z
PRODUCT DETAILS
Date First Available ‏ : ‎ 

December 9, 2019

Manufacturer ‏ : ‎ 

Acoustica, Inc.

ASIN ‏ : ‎ 

B082JMMRY1